1561 S Highway 30
Blair, NE 68008
(402) 533-2040
Mon - Fri: 9:00am - 6:00pm
Sat: 9:00am - 5:30pm | Sun: 12:00pm - 5:00pm
Help to Save the Monarch Butterfly
The Monarch Butterfly, it's wings colored in vibrant shades of orange, streaked in black and edged in tiny spots of bright white, is in trouble. The Monarch's populations have declined over the last 20 years by over 90%. The Monarch is currently under consideration for protection under the Endangered Species Act. This beautiful insect which graces our fields, farms, and yards starting in spring and staying through summer, needs our help to continue to exist and thrive.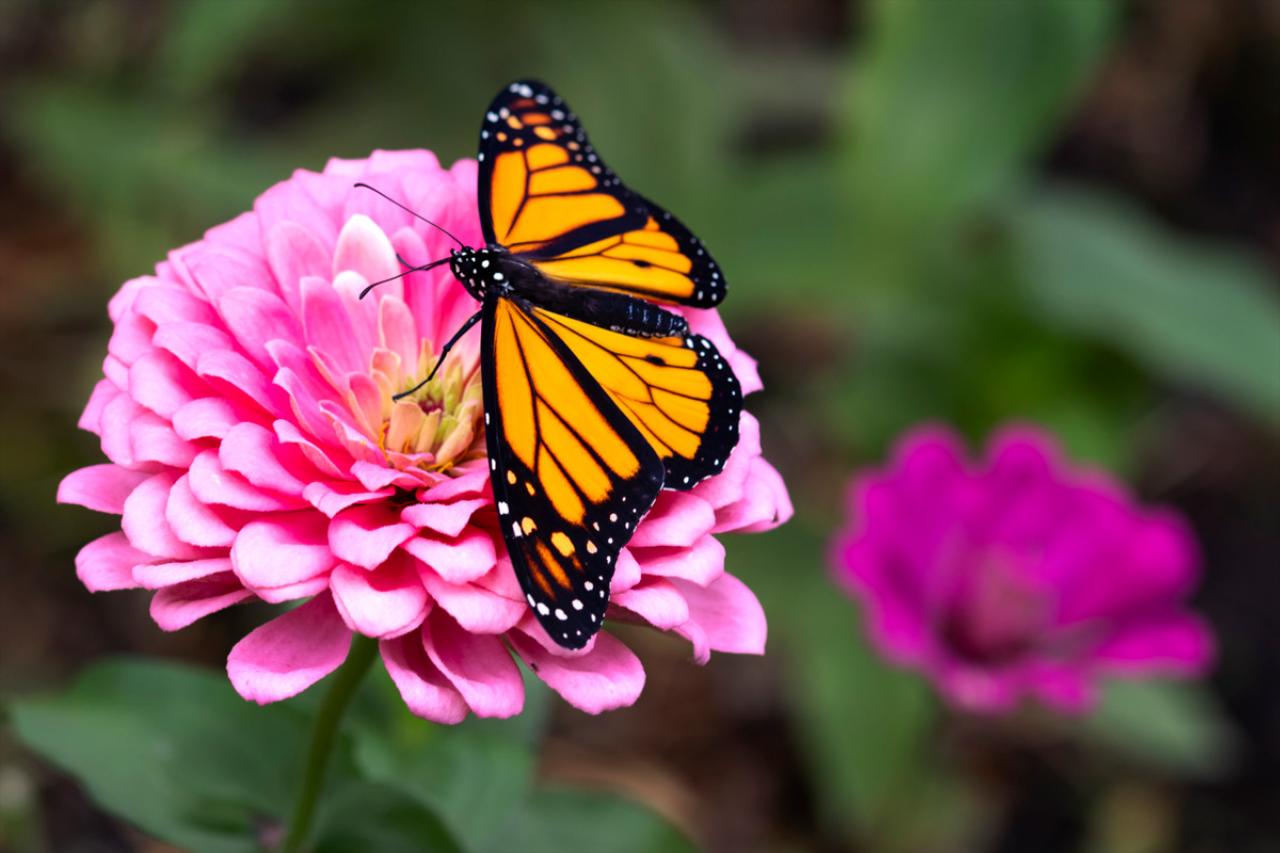 Adult Monarch Butterflies feed on a wide variety of flowering plants including butterfly weed, hydrangea, lilac, black-eyed susan, cosmos and more. But there is one flowering plant the monarch simply cannot live without, milkweed. The adult female monarch lays her eggs on the milkweed plant as it is the only plant the caterpillars (or larvae) can eat! The hungry caterpillars eat the leaves of the milkweed which contain cardenolides, a toxic steroid compound that is absorbed into the caterpillar's body, making them toxic and bad-tasting to birds and other predators.
There are a number of reasons scientists believe may be part of the cause of the decline in monarch butterflies, but the U.S. Fish and Wildlife Service states that "threats, including loss of milkweed habitat needed to lay their (monarch) eggs and for their caterpillars to eat, are having a devastating impact on their populations and migration phenomenon." Milkweeds, commonly considered an unwanted weed species by farmers and gardeners have been significantly reduced by the use of herbicides.
You can help save the monarch butterfly by planting milkweed, especially native milkweed in your yard or garden. Blair Garden Center and Greenhouse is your go-to supplier for plants to add to your yard to attract and feed the monarch! Our staff is knowledgeable and eager to assist you in bringing monarchs to your outdoor space. Whether you want to add one milkweed or create a monarch "waystation", Blair Garden Center and Greenhouse has literally everything you need.
Stop into Blair Garden Center and Greenhouse and let their "milkweed experts" help you choose the right milkweed plants for your yard. Then, get ready to sit back and enjoy the show while knowing you have done your part to keep the monarch alive!